The catastrophe looming for OPEC is the deal to cut production..
OPEC and Russia will meet in Doha on Thursday for another round of talks without ministers from Iran and Iraq, the two countries that pose the biggest obstacle to a deal to cut production.
Members of the Organization of Petroleum Exporting Countries want to reach an agreement by the group's Nov. 30 meeting in Vienna, Secretary-General Mohammed Barkindo said in an interview in Marrakech, Morocco on Tuesday. Saudi Arabia, Iraq and Iran
remain at odds
over how to share output cuts, said an OPEC delegate, who asked not to be identified because the information isn't public.
According to World Watch managing director if the agreement goes ahead then Saudi Arabia will lose market share to Iran and possibly also to Iraq, there will be a shift in regional influence in favor of Iran…
The latest round of diplomacy reflects OPEC's struggle to finalize the deal reached in Algiers on Sept. 28, which would end a two-year policy of pumping without limits. More than 18 hours of talks last month in Vienna
failed to overcome
internal disagreements, which in turn prevented a wider pact with non-OPEC producers. Without an accord, the International Energy Agency predicted a fourth consecutive year of oversupply in 2017.
Russia will hold informal consultations with representatives of some OPEC countries at the Gas Exporting Countries Forum in Doha on Nov. 17-18, the Energy Ministry in Moscow said in a statement Tuesday. Khalid Al-Falih, the minister of energy and industry for Saudi Arabia, which is not a member of the gas group, will join the talks, said an OPEC delegate who asked not to be identified because the information isn't public.
Neither Iran nor Iraq will send oil ministers to Doha. Hamed Al-Zobaie, Iraq's deputy minister for natural gas affairs, will represent the country, Oil Ministry Spokesman Asim Jihad said by phone. Iran's OPEC Governor Hossein Kazempour Ardebili and National Representative Behrooz Baikalizadeh will attend the meeting, said an Oil Ministry official.
Iraq has sought an exemption from joining any production cuts, arguing that its fight against Islamic State justifies special treatment. Iran has insisted it won't accept any limits on its production until it has returned to the pre-sanctions level of about 4 million barrels a day.
The talks in the Qatari capital run alongside behind-the-scenes diplomacy, including an unannounced meeting in recent days in London between Barkindo and Al-Falih. After traveling to Venezuela to meet with President Nicolas Maduro, OPEC's top official will also visit Ecuador and Iran, two people familiar with the matter said Tuesday.
OPEC pledged in Algiers to bring its production down to a range of 32.5 million to 33 million barrels a day, which compares with the group's own output estimate of 33.6 million last month. The group is also seeking cooperation from Russia and other producers outside the group, although so far none have committed to curbing output.
Saudi Arabia, OPEC's de-facto leader, is ready to cut production, but only if the effort is built around four pillars, said one delegate. All members must agree to collective action, pledge to share the burden of cuts equitably, and do so in a way that is transparent and has credibility with the market. The latter can be achieved by using OPEC estimates of how much each member pumps, rather than relying on the countries' own figures, the delegate said.
In practice, that means Saudi Arabia still thinks Iraq needs to cut output and Iran has to freeze production around current levels, Neither country has so far agreed to do that. For both countries this will imply a revenue loss that will cause a severe blow to both economies.
Three countries -- Libya, Nigeria and Iran -- have been granted "special considerations" to implement the Algiers accord,. Iraq is not among these members, he said.
In Libya and Nigeria, production is still recovering after a spate of violence and militant attacks targeted oil infrastructure. Iran has insisted it won't accept any limits on its production until it has returned to the pre-sanctions level of about 4 million barrels a day.
Iran should not accept present cuts as the sanctions might return, the reason…Trump is the elected US President and has stated that the agreements with Iran will be Re-viewed as soon as he takes office.
Saudi Arabia, Iraq and Iran are the largest producers within OPEC, accounting for about 55 percent of the group's output, according to data compiled by WorldWatch.
written by ABSTRACTMIND @ 2:25 pm, ,

The European economy continues to face adverse economic ,however there is a European nation were these adverse economic conditions are immediately passed to the public in this case motorist .
Portugal continues to have one of the world's most expensive final consumer prices for fuel (petrol) per liter, the prices are largely inflated by the now parliament elected government, in the last weeks gasoline price have increased by over 14 cents per liter…
The common citizen in Portugal faces once more a huge increase in taxes as part of the 2016 State budget presented to the European parliament, these measures imply increase in taxes to the stamp duty, tax on oil products and tobacco tax.
The political action taken by the new parliament elected government will downgrade the Portuguese economy to new levels of "economical madness"
The public servants will see the working hours reduced to 35h a week!!! While the public sector will continue 40h a week.. Four Public holidays removed during the Troika control have now been reinstated, according to local news tax fraud and evasion by big economical groups will continue.
Discretionary measures in public administrations, the Executive expects an impact of 0.21% of GDP at the level of indirect taxes, which is about 155 million more that will breach the Treasury in 2016., this shows in fact that no real measures have been taken to reduce the burden the state has on the economy.
written by ABSTRACTMIND @ 2:12 pm, ,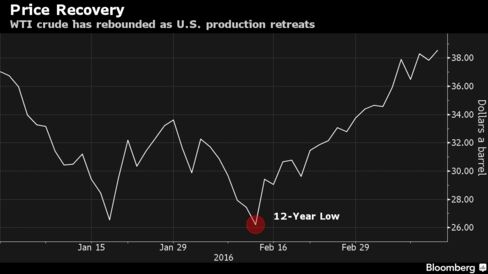 Oil prices have not passed their lowest point as shrinking supplies outside OPEC and disruptions inside the group will not the erode global surplus, the International Energy Agency said.
Production outside the Organization of Petroleum Exporting Countries will increase by 450,000 barrels a day this year, or 70,000 barrels a day more than estimated last month, the agency said. Markets are also being supported by output losses in Iraq and Nigeria, and as Iran restores production to a faster pace than planned following the end of international sanctions.
written by ABSTRACTMIND @ 1:51 pm, ,